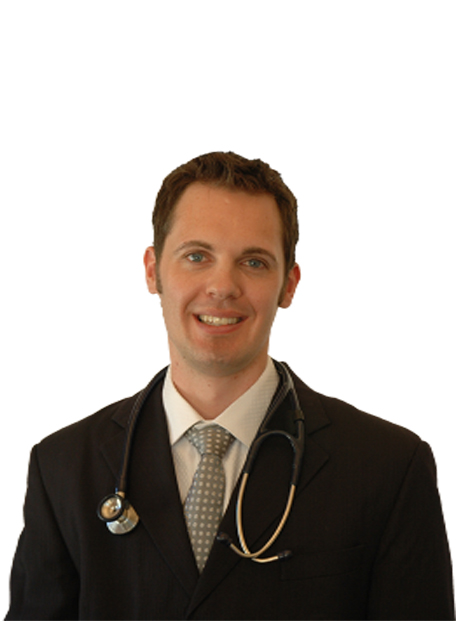 Welcome To
Homeopathic Care.


Your Homeopath in Adelaide
How does a Homeopath Help?
A Homeopath's approach takes into consideration not only the name of the disease but also how the individual is uniquely impacted on a physical, mental and emotional level. Homeopathy works on the law of similars, is safe and effective and seeks to remove the underlying cause of a disease. A Homeopath's treatment is holistic and individualised medicines are selected to help restore health, balance and wellbeing. Homeopathic medicines are made from plant, minerals and other organic substances. To gain more of an understanding, if we take an example of a name of a disease 'headache', the Homeopath considers how a person is uniquely impacted by the headache, how the headache is brought on, the location, modalities and sensation of pain, as well as any other symptoms the person maybe experiencing. The Homeopath works to find an appropriate remedy to treat all the symptoms unique to the individual based on their headache. The Homeopath may have several patients who are treated for headaches but receive different medicines based on their unique and individual symptoms. The biggest difference between conventional medicine and homeopathy is how the medicine is selected. Conventional medicine often relies on treating the physical symptoms and often involve suppressing the body's natural reactions. There can also be side effects with conventional medications, especially when long-term medical treatment is used by patients. Paracetamol given for a headache is a painkiller and simply suppresses the feeling of pain. This can be a bad thing. For example, if the headaches are due to dehydration, the patient no longer feels the need to rest and drink water, working up a sweat and dehydrating further. Naturopaths work to discover the root cause of diseases and eliminate them with detoxification, herbal supplements, and food that balances the body for optimal health. Some also utilise a small range of homeopathic medicines with their limited training. For your Homeopathic treatment it is important that you choose a Specialist Consultant in Homeopathy with extensive clinical knowledge to get the results for you and your family. Restore your health naturally with Homeopathic Care .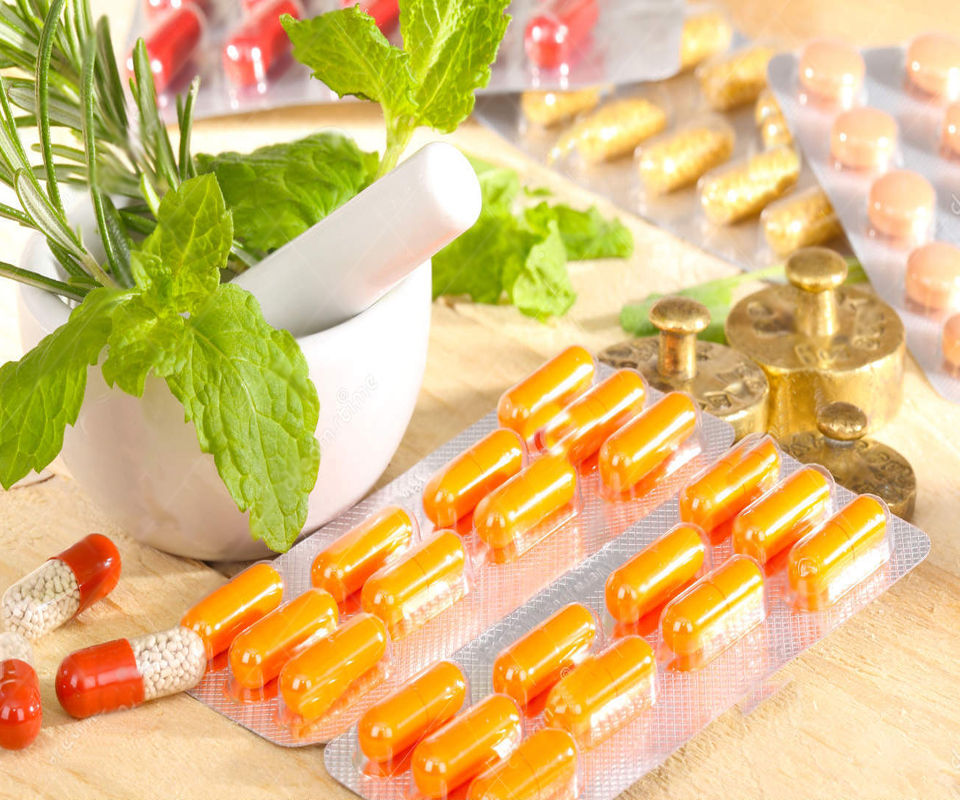 How is homeopathy different from
conventional medicine?
Homeopathy treats patients with both acute and chronic problems, many of which have failed to respond to conventional medicines. Homeopathy is aimed at treating the underlying cause of illness rather than just the disease diagnosis. Conventional medicines can generally suppress symptoms rather than treat the underlying cause. Homeopathy views the patient as a whole, by differentiating those symptoms which are unique to the individual, instead of diagnosing and prescribing on the basis of the common physical symptoms.
Simply put, homeopathy treats the patient as a whole while conventional medicine treats the disease and as such, homeopathy can be considered effective in almost any ill health, where tissues have not been irreversibly damaged.
Some of my patients have begun their treatment with Homeopathic Care because they have suffered side effects from conventional medicines and others because conventional tests have failed to find the cause of their problem.
Experience a Healthier Life With Your Homeopath in Adelaide.
CALL NOW TO BOOK YOUR APPOINTMENT
0420 840 134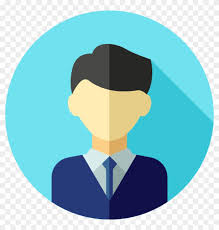 The white patches on my arms and elbows have reduced by about 30% after starting treatment. This is the only improvement I have seen after trying several other therapies. Thank you Anthony for all your professional assistance.
Mrs. D. Patel, Singapore
Vitiligo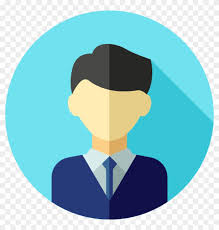 I had visited my doctor several times with a recurrent cough and cold and had taken several courses of antibiotics, which didn't help. After taking only a few doses my nose cleared up and then my cough within a few days. Thank you Anthony
Mrs. J. Caudwell, Campbelltown, Adelaide, Australia
Cough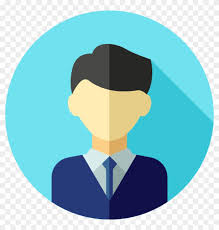 Homeopathy has dramatically helped me transform my life, both physically and mentally. I was a wreck with grief. The treatment not only helped calm me down emotionally it also helped my physical problems of tummy upsets.
Ms. R. M. Prospect, Adelaide, Australia
Depression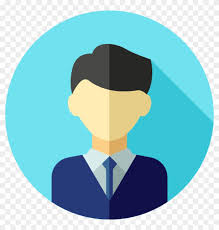 For the past 3 years I have had migraines almost two to three times a week. After going to several doctors and specialists I was hardly better. I cannot thank Anthony enough for his treatment, the medicine reduced the intensity in a matter of hours and in 3 weeks I didn't need any other migraine medication from my doctor. I have only had 2 migraines in the last 6 months and wish I had known about homoeopathy sooner. Two thumbs up in my book, thanks Anthony.
Mrs. J. Taylor, Flinders Park, Adelaide, Australia
Migraine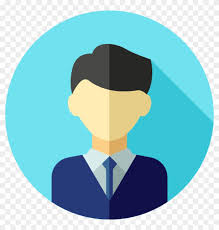 Thank you for your prompt, attentive homeopathic service. Very handy, especially for children.
Mrs. J. Taylor, Flinders Park, Adelaide, Australia
Mrs. J. Chester, Hope Valley, Adelaide, Australia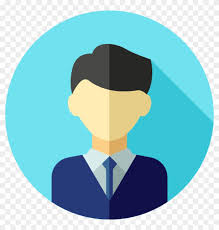 My four year old had a nagging dry cough for about two weeks. After taking her prescribed remedy it cleared up in 24 hours.
Ms O. Winter, Kilburn, Adelaide, Australia
Cough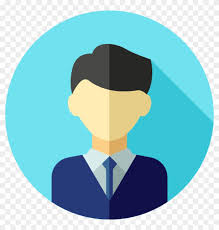 My daughter aged 6 1/2 has suffered with eczema for a few years. I have spent a lot of time taking her to naturopaths who basically put her on elimination diets but this only helped for a week or so. Speaking to another parent of an eczema suffering child, she suggested I try this new natural cream made here locally. I was finding it hard to source so rang the manufacturer. After a lengthy conversation with the manufacturer, she told me that I should have my daughter seen by a homeopath and gave me Anthony's name. That was the best phone call I made. Anthony is lovely and has helped tremendously with Madeleine's condition. He listened and took extensive notes and understands. The treatment he prescribes has had an instant effect. Madeleine's eczema is pretty much under control now and when she is happy, I'm happy. Thanks a million Anthony
Mrs. Effie, Cotton, Mile End, Adelaide, Australia
Eczema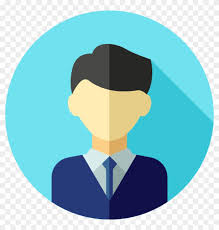 I had been on HRT for over 9 years. I made my decision to come off it and I developed severe menopausal symptoms. A college recommended Anthony to me as I didn't want to re start HRT again. My sweats were immediately less frequent and less severe. My moods are more stable and I feel able to cope. I feel so confident in Anthony's ability to see me through these delayed menopausal symptoms that I would recommend anyone thinking of going on HRT to consult Anthony first.
Mrs. K, B'Orazio, Stonyfell, Adelaide, Australia
Menopause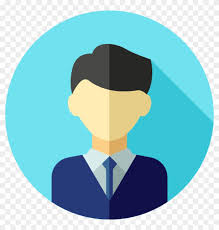 I suffered a lot in my first pregnancy and was afraid the same anxiety and back pain would return when my second one was coming along. I was much better in my second and third term and my labour was easier than the first. I would recommend homeopathy to others as well.
Mrs. T. G. Evendale ,Adelaide, Australia
Pregnancy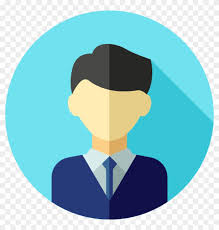 I was happy to find a side effect free medicine that was natural to take during my pregnancy. My morning sickness was really improved after starting the medicine. I have already recommended my sister take it to help in her pregnancy.
Mrs. J. V. Fullarton, Adelaide, Australia
Pregnancy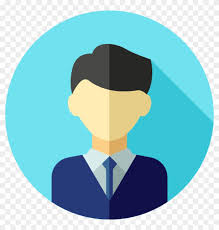 I came for treatment as I wanted to try out homeopathy before I conceived, my energy levels and health improved after treatment and I'm now in my first trimester. I have not had any of the back problems and constipation my two sisters went through during their pregnancies. I will continue to take homeopathy during the rest of my pregnancy.
Mrs. Diana, D'Almeida, Magil, Adelaide, South Australia
Pregnancy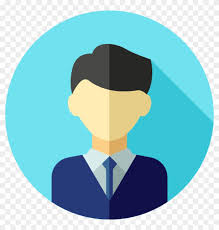 My moodiness and sweating have been dramatically changed after stating homeopathic treatment. I feel more confident going out and my occasional incontinence has also stopped.
Mrs. D, Davies, Goodwood, Adelaide, South Australia
Menopause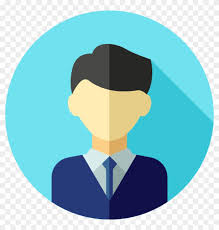 I wish I had found you earlier, for the past 4 years I have suffered from hot flushes and chronic anxiety. I feel much calmer and my night sweats have completely gone. thank you for your caring treatment, best wishes pat.
Patricia, Goldwin, Rossyln Park, Adelaide, South Australia
Menopause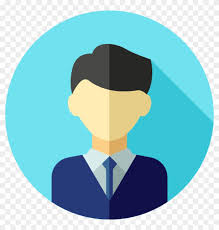 I have always struggled with my menstrual cycles, and menopause was not different, my energy levels dropped enormously and I gained 12 kg. I'm happy to report I have already lost 7 kg and my energy is better than it has ever been, my periods are not exhausting and I feel 10 years younger. thank you for all your patience and care Anthony.
Maria, T. Vale Park, Adelaide, South Australia
Menopause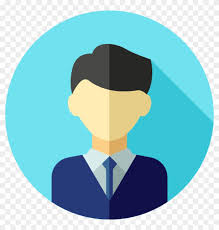 I have used homeopathy, off and on, for a number of years and had good results. My daughter was treated for psoriasis by Anthony with good results and no reoccurrence for some years even with the stress of exams and university. I certainly have a positive view of homeopathy.
Mrs. Jaclyn, Bower, Sefton Park, Adelaide, South Australia
Psoriasis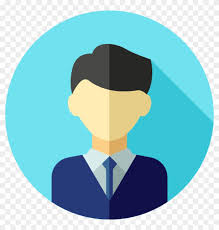 Jason has had recurrent ear infections since he was 6 months old, and has constantly been on antibiotics to try to clear up the infection. Up until I saw the homeopath, every time he went swimming he would have an ear infection. This stopped happening and he was able to restart his swimming course. When there was any sign of another ear infection I would contact Anthony again and his temperature would be controlled with a remedy and the infection never develops further. I have not needed to give him antibiotics after this again.
Mrs. Paula, Links, Gilles Plains, Adelaide, South Australia
Recurrent ear infection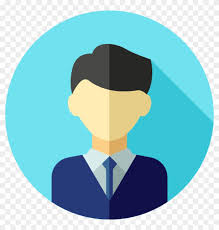 As a result of bullying at school my 12 years old daughter started to lose her confidence. She became withdrawn, sad and often quite angry. She lost all interest in doing her homework and became afraid of going to school. The remedies have obviously helped as after only 2 weeks of taking them my daughter appears to be more self assured, less sad and more open about her feelings and is not so afraid of going to school in the mornings.
Ms. Nicola, Parkers, Athelstone, Adelaide, South Australia
Behavioral Problems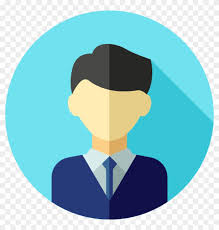 My son was born 2 weeks early by caesarean section. His weight gain was very poor as he would never be able to feed properly. There was no specific diagnosis for him and he suffered from delayed development physically and emotionally. He also had numerous ear infections and colds. I had taken him to several specialists but nothing much helped. It's taken about 8 months of treatment but he is now a much happier , loving, playful child, who eats well and sleeps much better (although still with some mild learning difficulties). I would recommend homoeopathic care very highly to anyone who has concerns about their child.
Mrs. G, Hahn, Tranmere, Adelaide, South Australia
Delayed milestones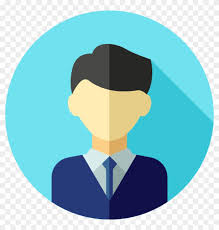 I am very pleased with the homeopathic medicines for my back pain, I only need to need to take the strong ones once a day now before I go to bed. Thanks for everything.
Elena,81 years, Wattle Park, Adelaide, South Australia
Back pain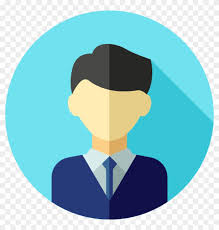 After enduring 8 years of IBS and trying every other possible treatment I finally considered homeopathy. I wish it had been my first choice, within 2 weeks I was able to leave my house without worrying about embarrassing myself and not making it to a toilet on time. I was 80 % better in 1 month. Thank you again and again for your miraculous treatment.
Ms Helen Timbale, Springfield, Adelaide, South Australia
IBS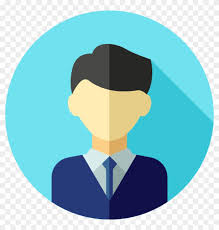 I am extremely happy with my treatment from homeopathic care, the professionalism and experience shows how truly dedicated you are to your patients.
Mr. John Tailor, Singapore, Singapore
Migraine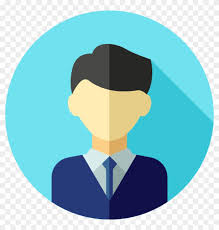 I never thought my life would be normal again after getting IBS. Since starting treatment I have regained control in my life and feel there is hope. I am 70% better and able to stay out the whole day now, which I could never imagine doing before.
Mrs. V. Trivedi, Singapore
IBS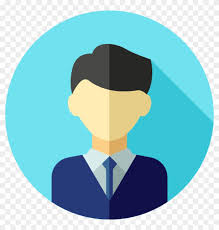 Your extensive knowledge in homeopathy and the passion with which you practice is inspirational. There has been significant positive change in my health since I started treatment for my depression. Your care and attention to my condition has helped me so much, god bless.
Mrs. G. Scutless, Hyde Park, Adelaide, South Australia
Migraine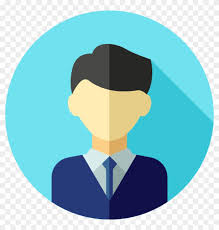 For the past 3 years I have had migraines almost two to three times a week after going to several doctors and specialists I was hardly better. I cannot thank Anthony enough for his treatment, the medicine reduced the intensity in a matter of hours and in 3 weeks I didn't need any other migraine medication from my doctor. I have only had 2 migraines in the last 6 months and wish I had known about homeopathy sooner rather than later. Two thumbs up in my book, thanks Anthony.
Mrs. J. Taylor, South Plympton, Adelaide, Australia
Migraine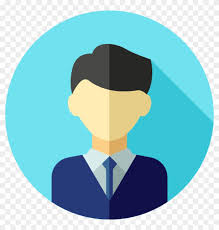 I am very happy with the vitiligo treatment, I have seen the colour gradually start to regenerate after a few months now, I had given up hope as my dermatologist told me there was nothing else that would work. I can't thank you enough.
Mrs. F. M, Singapore
Vitiligo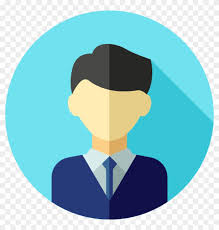 Our daughter, now 6 months old, has had various physical and emotional difficulties relating to birth trauma, colic/reflux and teething pain. We had the good fortune to be referred to Anthony after we found the more mainstream approaches unhelpful. Anthony is meticulous in taking a good history and took considerable time to get to know our daughter and understand the problem. He seems to carefully tailor his homeopathic remedies to the individual, and we have found his treatments to be very effective. We have seen our daughter relax and calm down considerably during a reflux/colic attack following administration of the remedies recommended by Anthony. In addition, Anthony's follow up is excellent; he takes the time to stay in touch, and is very responsive and accessible when we have questions in between face to face consultations. It has been such a bonus that he has made himself available by phone on numerous occasions during acute attacks - which is so important to us when caring for a baby. Overall, we have found his manner very soothing, caring and thoughtful. We highly recommend him.
eresa and Daniel, Bridgewater, Adelaide, Australia
Reflux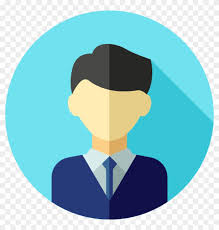 Homeopathy has dramatically helped me transform my life, both physically and mentally, I was a wreck with grief. The treatment not only helped calm down emotionally it also helped my physical problems of tummy upsets.
Ms. R. M., Athelstone, Adelaide, Australia
Depression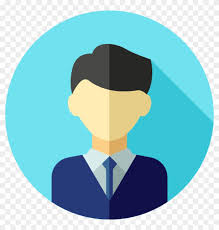 I have seen several naturopaths before but their treatment never had much of a lasting effect. Anthony's homeopathic treatment worked wonders for my eczema and it didn't cost the earth. Thanks again.
Mr. R.S., Para Vista, Adelaide, Australia
Eczema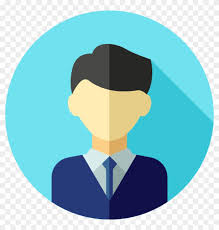 I have always suffered from ulcers in my mouth from before my teens, and never thought natural medicine could do anything for it. Not only did they go away in only 3 days, they have not returned! What a relief it was to finally find something that worked.
Mrs. Coleen, Bawebok, Broadview, Adelaide, Australia
Mouth ulcers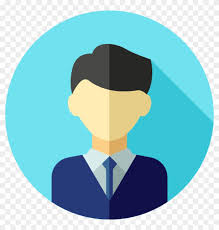 My wife took me for treatment as it helped her during her first pregnancy. I was very skeptical it would do anything at all. I don't know how it worked but my energy and shoulder pain was relived in only a week. Keep up the good work Anthony.
Mr. Nathan, p, Gilberton, Adelaide, Australia
Arthritis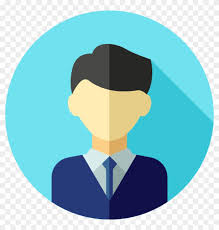 I was constantly having problems with my blood sugar fluctuating. After looking at my diet and giving me these small pills my glycated haemoglobin test has gone from a 8.6 to 6.7, I feel much better and my energy levels are also higher. I am very grateful to Anthony for his professionalism and hard work.
Mr. Steve, G, Bedford Park, Adelaide, Australia
Diabetes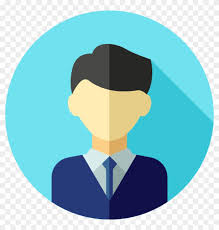 I am and 73 years old retired principle. I have suffered with a cough for many years (my doctor says it is asthma). Homeopathic pills have helped to control the bouts of coughing and have cleared up the catarrh during and after a cold. I would certainly try other homeopathic remedies if I needed them.
Mrs. k. White, Glynde, Adelaide, Australia
COPD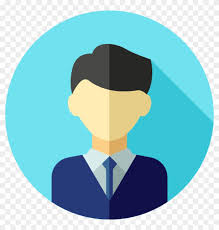 Anthony first helped me with a nagging respiratory virus. I noticed improvement very quickly. It surprised me that Anthony could also help with several other issues including a low back pain issue I suffered with for years. It's much improved and I only need to take the prescribed remedy when I feel it coming on and poof! it subsides. I feel quite comfortable sharing and working with Anthony and it's apparent that he cares a great deal for his patients. Thanks so much. I appreciate all your help.
Susan N., Westbeach, Adelaide
Back Pain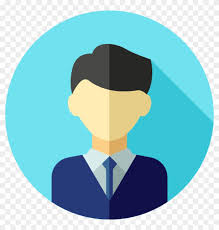 I came for a treatment of HPV lesions which had evolved quickly from CIN I to CIN III (in 2 months). Anthony was very attentive to every medical steps I had to go through. After 1 month of treatment and better nutrition, lesions went back to CIN II stage.
Stephanie, Adelaide
Cervical intraepithelial neoplasia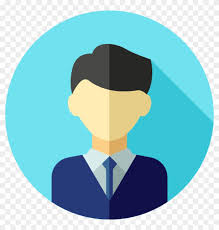 We went to see Anthony in hope that he could help me and my daughter with ongoing anxiety and sleeping difficulties. My daughter suffered from very severe mood swings, emotional outbursts and irritability. After only two doses of the homeopathic medicines, I was amazed at the changes in myself and my daughter, it was amazingly drastic and very noticeable to anyone who visited. Our house was calm, happy and full of laughter for the first time in a long time. Our anxiety reduced dramatically and we were able to sleep! My eldest daughter has also been helped greatly with her asthma and was able to stop using her ventoloin every few days.
Alesha, Adelaide, Australia
Behavioral Problems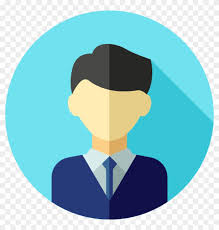 I went to Anthony for relief from recurring migraines. He has helped me get off the harsh pharmaceutical medicines. I have fewer migraines and significantly less of the 'hangover' or 'brain fog' when I do suffer one.
Diana, West Beach, Adelaide, Australia
Migraine